The ultimate checklist for building a new home
Building a house is a considerable investment. It can be an exhilarating, emotional journey, particularly if you're a first-timer.
There is a mountain of information to digest, and many decisions will need to be made in a sea of limitless choice. It is easy to get caught up in the excitement of the bigger picture that the small details are often forgotten.
These minor design flaws might not seem too important during the building process. However, their addition makes the house more comfortable to live in and are often a massive pain to correct once the house is built.
We understand that building a home can be time-consuming, but it shouldn't be a grueling process. To help save you some time and possibly a future headache or two, we've compiled a helpful list of things not to forget when building a home!
The team at Lotmix encourage you to remember the following when considering the little things:
This piece of advice is derived from our experience from sitting on both sides of the fence.

Ensure your communication and requests for the builder are easy for them to reference and keep track of.
Excellent communication throughout the project is the key to success when building a home. The better the interaction between buyer and builder, the smoother your journey will be. It will reduce any unnecessary stress. So, do your best to communicate, in detail, and don't be afraid to ask questions!
A comprehensive list of tips for building a new home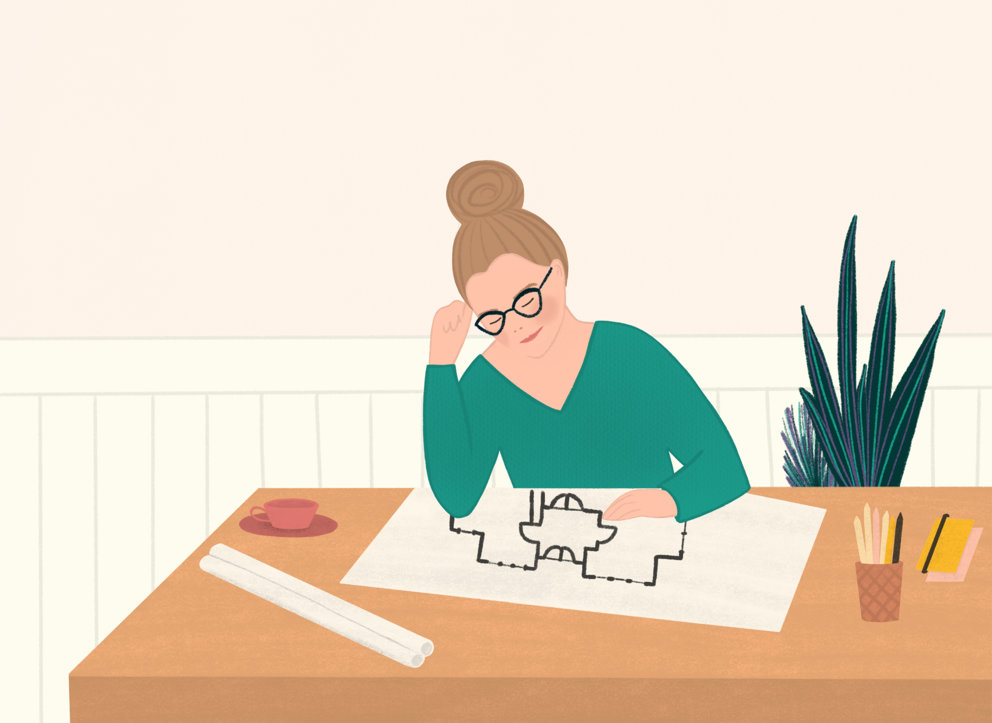 We put this on the top of the list because it is not only the biggest but also the most permanent. We highly recommend that you consider the site placement and ensure you are happy with your floorplan with the orientation of your chosen lot. One of the first steps a builder will take you through is a siting your chosen floorplan.

Powerpoint planning is part of the building process. But, it's best to give it some thought before entering the appointment with your builder. It's easy to overlook power point locations, so it's vital to put some thought into it. Hallways are often forgotten, living without a hallway powerpoint can be a real challenge, especially if you have a corded vacuum.

Don't forget to consider some outdoor power points too. You'll thank us in Summer when you're throwing a great barbeque and need some extra mood lighting or music.

Protect your home with an alarm and doorbell.

Ducted vacuums are a household essential, particularly if you're building a double storey house. Quick and easy to use. They're made to last, adding instant value to your home.

Installing a water tap for the fridge will open up your fridge selections when the time comes. Keep in mind that the location of the water point could impact the depth of the refrigerator.

That leads us to our next tip, take notice of the space around your fridge. Having limited space can impact the life and performance of your refrigerator. Take note of the location of the hinge on the refrigerator and allow enough space for the fridge doors to open. Kitchens are the heart of the home, so they should be well-functioning!

Are you getting a bath? Get in! Try it out the shape of the bathtub and make sure it suits your liking. Ask your builder where you can view different bath options; they are likely to have them on display

.

Map out your light switch positions across your house holistically, make sure you have a consistent placement. It helps to have a list of places you want light switches installed.

Another point often overlooked, consider the space between the bottom of the door and the final floor covering. You want to avoid installing your flooring only to realise you have significant gaps between the flooring and door casting.

Consider a water tap at the property boundary, not just the wall. It will make outdoor activities like gardening and washing the car a lot easier.

Review the location of your where you want to place your hot water tank, relocating it in the future can be costly! Water tanks come in different ranges and sizes, so make sure you pick a size that suits your needs.

Tell your builder if you want Security PoE Camera, as the data cables should be laid during the framing stages.

An essential design tip: When selecting the timber paneling of your patio, try to match it to the alfresco timber paneling. Remember that light timber is natural to darken, but dark wood can't be lightened without being painted.

Windows are a striking feature in any home, and who doesn't adore natural light! However, they leave limited external wall space for practical items we can't live without i.e., clotheslines, air-conditioning units, water tanks. It is a good idea to allocate space for these necessities, as finding space for them can be problematic in the future.

If you plan on installing solar down the track, have it prewired. This will ensure that the installation is neat, tidy, and aesthetically pleasing.

Before you sign off on your new home plans, take a walk through your design! Envision your morning routine. Make sure your future self is comfortable and happy.

Door locks are an essential part of home security, remember to check which doors come with security locks and let the builder know.

Ask which locks with keys that are the same. It will save you the hassle of carrying multiple keys and trying to remember which key opens what.

You might not give doorstops much consideration, but they're full of unexpected benefits. They eliminate noise and protect the door, so make sure they're included and installed.

Another vital feature of home security is window locks and fly screens. Installing these features will allow you to let in fresh air without jeopardizing security.

Check that the windows are from the same manufacturer and that you don't have mismatched keys!

Recycling water from around the house can help save money and the environment. Provision greywater collection from the kitchen, bathroom, and laundry if you plan on having a greywater system installed down the track.

Consider double glazing for your windows or 'High performance' glass. They will help save on your energy bill, improve security, boost soundproofing. These benefits also add value to your property.

Don't forget to install locks on any doors from the garage to the house.

Many people consider a cavity door for the en-suite a must-have feature. They will keep your bedroom or walk-in robe free from steam.

A helpful tip to maximize on wasted storage space in the laundry is to add a hanging rail in a tall cupboard, both practical and functional!

Be aware of the internal dimensions of the garage. Remember, you might upgrade to a bigger car one day. Not being able to fit a vehicle in a poorly designed garage can be frustrating!

Skylights are a striking architectural feature; they provide daylighting and are a contribution to energy efficiency and comfort.

High ceilings evoke expansiveness, consider taller doors if you're raising the ceiling height.

Check if there are cornices on bulkheads and consider if you want them there!

To avoid paying a premium on custom windows, consider 'standard sized windows.' They come with a wide selection of ready-made blinds and curtains so you'll save on tailor-made costs.

Translucent glass doors are a fantastic way to maximize sunlight, and they add a touch of elegance to any living space.

A light in the roof is a hot tip! Consider placing the switch near the maintenance hole for convenience and a power point for Christmas decorations or fairy lights.

Extension cords can be an eyesore! Consider floor outlet boxes for table and floor lamps. You won't have to run extension leads across the floor and behind furniture, minimizing hazards.

We'll keep this one straightforward: Install an outdoor light near the clothesline, you'll thank us when daylight savings ends.

Allow easy access to the stair light, mainly if the stair light fitting is above the stairwell. Plan it out now so you can avoid future hazards!

For the sake of the environment and your utility bill, consider sensor lights and fans in the bathroom! We've all been guilty of leaving the lights on at some point in our lives, let senor lights do the job for you.

Check your building contract to see which costs are included, and budget for any upgrades that you know you can't live without, such as USB charging power points!

As a households get bigger, less space becomes available inside the house, consider installing extra power points in the garage for a second fridge or dryer.

To ensure hassle-free cleaning, consider a powerpoint in the utility cupboard particularly if you have a rechargeable vacuum cleaner

Garden lights are an excellent way to entice the family to spend more time outdoors. Illuminate your outdoor living space by installing an electrical conduit under the driveway or path to provide electricity for garden lighting. So light up the backyard and enjoy those summer evenings!

Add a little personal zest to your home by picking your doorbell chime or decorative design, get creative when selecting your doorbell, just don't forget it!

Check that light switches are conveniently located, if you have double doors ensure that you still have access to the light switch when they are opened. A poorly located light switch will have you fumbling in the dark.

A change is as good as a holiday, and that runs true within the home too. You can refresh your home and rejuvenate your mind just by moving the furniture around, allow extra TV points and power points in the main living area to keep your options open. So consider furniture arrangements as you settle on a floorplan.

For additional security and easy access, install the electrical switchboard in the garage or under the stairs. As these locations are usually dark, keep a rechargeable torch nearby.

Most houses generally have single-phase power. Three-phase power is typically used in larger homes that use multiple large appliances that require larger currents of electricity, such as pool heaters. To avoid future power fluctuations and needs, discuss this in your electrical appointment and if you will need three-phase power installed.

For a hassle-free installation, add a conduit for phone and TV cable for Foxtel. This tip will save you future headaches if you need to install those features on a non-cavity wall.

If you're lucky enough to have the space to consider having a pool, think about getting a circuit for pool equipment now!

The bathroom should be stress-free! Consider installing additional power points for electrical devices in the cupboard or under the vanity benchtop. It'll help keep the space tidy and functional, but remember to install them a safe distance from water sources.

If you're planning on an outside feature wall, consider the location of the downpipes. You don't want the aesthetics of the feature wall ruined by downpipes.

Evaporative cooling is eco-friendly and cost-effective if you've given it the green light, install capped water point, and power points to the roof to make the installation a breeze.

Drainage holes in the bathroom, laundry, and kitchen will make general cleaning easier and are an added advantage if your appliances leak or there is an overflow.

The kitchen is usually where most people use small amounts of hot water the most, so If possible, consider installing the hot water system close to the kitchen.

Check the location of your hot water system, if it's on the blind side of your house, make sure your clothesline is easily accessible from your laundry.

While we're on the topic of hot water tanks, make sure that there is enough space for the side gate to open.

Ensure that the hot water tank is mounted onto a concrete slab and not on the ground, this will help keep your system in safe working order.

If you plan to install a ducted vacuum, measure the distance between ducts on the plan to ensure the hoses are long enough to reach the entire house. Alternatively, invest in a larger hose so that you can reach all parts of your home effortlessly.

If you plan to install split air conditioning, consider how it will appear on the exterior. A large system can be an unsightly view, and an overgrown garden can compromise its performance.

Plan out the locations of ceiling vents for heating and cooling. In the bedroom, make sure they are not positioned directly above the bed.

To accommodate for a different temperature preference of each person inside the home, consider multi-zoned heating.

Underfloor heating will keep your feet lovely and warm all year round. Consider adding this luxurious feature in the bathroom to keep your feet warm as you step out of the bath or shower.

The standard width of a fridge recess is 900mm, however, consider increasing your fridge recess to 1000mm to allow for all fridge brands. This will be particularly helpful if you plan to grow your family as the more heads to feed, the bigger your refrigerator will need to be!

Did we mention how much we love lounging outside in the summer? Consider installing an outdoor tv point. Now, cricket can keep your friends entertained while you fire up the BBQ!

It is essential to optimize all the storage space in the kitchen! Measure the size of the drawers in the kitchen and allow room for a large pot and pans.

Soft-close doors are a popular kitchen accessory. Consider installing them on other cupboards around the house to extend their lifespan.

Give careful consideration to where the dishwasher will be located in the kitchen. Consider the cabinet layout and ensure you have easy access to all the cabinets without having to open and close the dishwasher when unpacking the dishwasher.

Occasionally builders use offcuts when installing a splashback. Specify in your contract that splashback must be installed as 'one piece' or 'no joins' to ensure an aesthetically pleasing design.

Overhead kitchen cupboards are a great way to create more storage space. Ensure that the mounted cabinet will be flush with the wall. A kitchen island offers plenty of extra storage space and enhances the design of your kitchen, for added functionality, consider installing power points onto your kitchen island.

Waste bins can be an eyesore in the kitchen. Built-in bins or slide-out bins for your waste and recycling will help keep the kitchen looking tidy!

If you plan to install an under-mount sink, consider if a drainage board is right for your kitchen.

Frosted windows in the bathroom and toilet will help increase privacy while still allowing natural light to enter the room.

Check which way shower doors open, and stipulate in the contract your preferred direction for all doors in the bathroom to follow the same direction.

If you have upgraded to a higher ceiling, consider the height of the shower screen.

Privacy locks are an excellent option for the bathroom. They offer privacy for much-needed downtime, and they also allow you to unlock the door from the other side in the case of an emergency.

If you have a habit of placing a bathmat on the floor outside the shower, consider the distance between the bathroom door to allow enough space for the door to open and close.

Sliding doors on built-in robes save a tremendous amount of space in the bedroom, and best of all, they won't restrict your furniture placement.

The standard width for built-in robes is 500mm, consider increasing the width to avoid clothes catching when closing the door.

Put some time aside to go through the contract, confirm that each variation is drawn correctly in the plan.

Are you happy with the location of the Gas and electricity box? If possible, these should be external to your side gate. Otherwise, utility companies will charge you a meter reading fee each time, which can be expensive in the long term.

A hot water service needs ample space. Make sure you happy with the installation location as it can often be difficult and costly to relocate a system in the future.

Right window orientation increases the efficiency of a home. But, make sure you are happy with all the aspects of your windows!

Ensure slabs have been laid for extra features around the property such as the porch or rain tank, these are often overlooked and will save you time and money in the future.

Consider where you want phone points installed. Common locations for phone lines include the kitchen, bedroom, hallway, study, home-office. Your options are endless!

High ceilings can add value to your property; they add elegance and a greater sense of space. A classical feature in any home!

If you plan to install frameless shower screens, consider an inset channel in the wall before the tiles are laid. This will reduce the unsightly view of the silicon running down the sides of the glass and the wall.

Consider ventilation in the laundry. This tip will help maintain circulation by removing excess moisture!

The laundry room should be well equipped and well organized. Consider a tall cupboard in the laundry to hold bulky items such as a vacuum cleaner and ironing board.

Washing machines floods can be a real pain, a drain in the laundry floor will ensure a quick clean up and help prevent water damage and mold.

During the framing stage, take photos of walls in all rooms before gyprock is applied. A great way to document the location of studs; you'll be happy you did when it comes to decorating the inside!

Curtains and carpet are an excellent way to add character and comfort. They also reduce echo, which is particularly helpful in large open spaces.

You might want to install a fan in the alfresco area, make sure the ceiling height is high enough to accommodate for one!

Open floor plans come with many added benefits, consider installing doors for an added sense of privacy and flexibility, which is often desirable when the kids get older.

Access doors serve a variety of purposes, consider if you should install a fly screen to provide security and airflow.

Never underestimate the advantages of dimmer lights, they're excellent at conserving energy, and they provide tranquil mood lighting. They shouldn't be limited to the bedroom, consider installing them throughout the house, including the alfresco!

For some houses, a workshop to the side of the garage is a must-have. They are perfect for storing tools and bikes, offering extra security for your valuables, and decluttering the backyard.

To optimize the signal of your internet connection, consider a central location for your wireless router (this can always be solved with wifi range extenders)

Cables are another household eyesore! Plan how you can minimize the appearance of your TV or projector cables. Depending on the situation, you'll be able to find advice online on how to blend cables seamlessly.

Check and recheck all the ins and outs of your plan. It's a good idea to recheck all the small details.

Keeping your shower essentials within reach while maintaining an organized bathroom can be achieved with a shower niche. They can also be installed in the bathtub to hold toiletries, a clutter-free feature for the bathroom.

Consider installing an additional light switch by your bed so that you can control the lighting of the comfort of your bed.

When designing a house, consider the width of the hallways carefully. Once it has been built, it will be too late to correct.

Cavity sliding doors are super space savers. Swinging doors are convenient. Both offer a myriad of benefits, decide which one is right for you.

Ventilation is crucial and should not be overlooked when planning the positions of windows.

It may be obvious to say but a wall-mounted toilet holder works best if installed within reach.

A laundry chute is like a helpful hand around the house, and they eliminate the need for laundry baskets, which tend to overflow during busy periods.

Map out where your furniture will go, not only is this tip a bit of fun, but it will ensure everything will fit in your space. This should save you the hassle from moving furniture you might not need.

See if you can have the stacker doors go into the slab to ensure you're not stepping over the frame to go outdoors.

Take the time to consider shelf height in both your wardrobes and pantry. This is particularly important if you decide to change the door heights and ceiling heights in the future. You may need to add in an additional shelf if the ceiling or door height has been adjusted, this will ensure that the shelves are functional as aesthetically pleasing.

Organise your wardrobe layout, be practical with the design, and make good use of the space. Not only will it make the room feel more spacious, but it will also make mornings a little easier too.

Did you know, depending on the size of your bench, that it is common for it to have a join? This is due to the stone slab sizes commonly provided by leading brands. It's a good idea to do a little research and discuss this with your builder to ensure you are happy and understand the outcome.

Check the number of downpipes. Regardless if the area you live gets much rainfall downpipes are an essential part of any building's drainage system.

Consider including a garage access door!

Downlights in the eaves will provide your backyard with ambient lighting; they're perfect for entertaining.

Stair Railing - in many house designs, the standard stair railing upstairs is a plaster wall. Also, do not assume if you upgrade the plaster wall to have a railing that this will run around the landing. Confirm this with your builder as to exactly where the railing goes to and what is around the landing/void.

Review the location of your driveway against the floorplan you are considering. Many builders will be able to flip the design; however, ensure you are still achieving the optimum orientation to take advantage of the most sun/light. If you do request to relocate the driveway location, you also need to check this with your developer in most cases this requires approval.
There are many things to consider when building a new home, and it's always in the detail that will make your life an absolute joy when you move into your new home.